https://www.belkin.com/hk/en/mixit%E2%86%91-metallic-usb-c-to-usb-c-charge-cable-usb-type-c/P-F2CU041.html
Mixit
MIXIT↑™ Metallic USB-C™ to USB-C Charge Cable (USB Type-C™)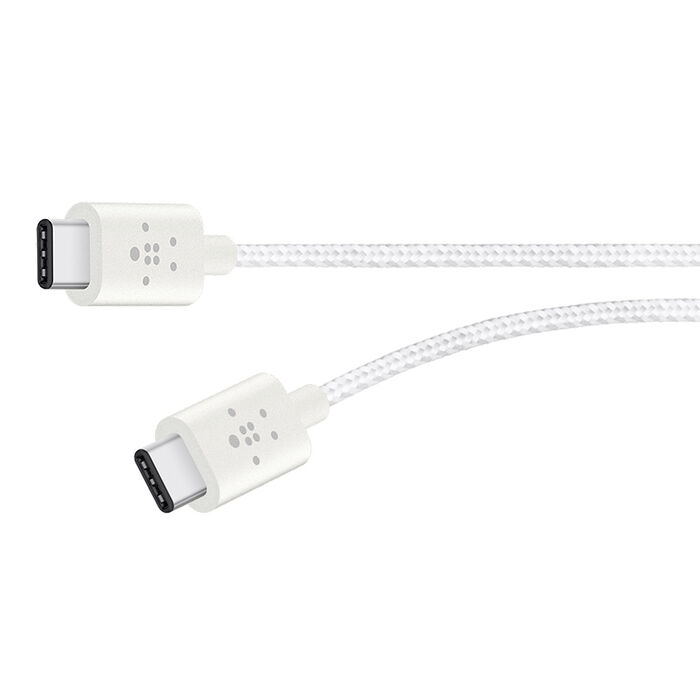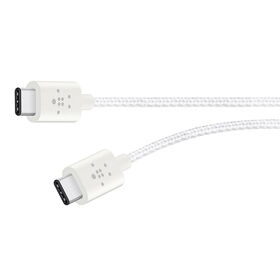 Mixit
MIXIT↑™ Metallic USB-C™ to USB-C Charge Cable (USB Type-C™)
CHARGE AND SYNC YOUR DEVICES
The Belkin MIXIT™ Metallic USB-C to USB-C Charge Cable lets you charge your USB-C device as well as sync your photos, music and data to your existing laptop at transfer speeds of 480 Mbps. Plus, the cable also supports up to 3 Amps of power output for charging USB-C devices.
Made for: Connecting from a standard USB-C device to a USB-C (Also Known as USB Type-C) enabled device. Also compatible with Thunderbolt™ 3.
POWER & CHARGE OTHER DEVICES
This MIXIT™ Metallic USB-C cable supports up to 3A of power output and can be used for charging and powering USB-C enabled devices.
REVERSIBLE USB-C CONNECTOR
Never worry about which way to plug in again. USB-C is a new user-friendly reversible connector that allows you to connect your cable to your device in any direction.
USB-IF Certification
Hi-Speed USB Compliance means that this cable has been certified by USB-IF to meet all electrical, mechanical, and environmental standards, ensuring a superior user experience. USB-IF is a non-profit organization made up of companies that facilitate the development of high quality USB products and compliance testing.
SUPERIOR USB-C CABLE CONSTRUCTION
Precision welded metal shield to protect PCB and E Marker. This also minimizes radiated emissions levels and provides additional mechanical strength.
THIS CABLE IS GREAT FOR:
Laptop
with USB-C Port
Desktop Computer
With USB-C Port
USB-C
Charger
Battery
Pack
At A Glance:
Connect USB-C enabled devices (new Macbook, Chromebook Pixel) with standard USB-C devices (laptops, hard drives)
Reversible USB-C connector
3A charging output
480 Mbps data transfer speeds
6 foot cord length
Package Includes:
2.0 USB-C to USB-C Charge Cable