https://www.belkin.com/hk/en/dual-car-charger-10-watt2.1-amp-per-port/P-F8J109.html
Dual Car Charger (10 Watt/2.1 Amp Per Port)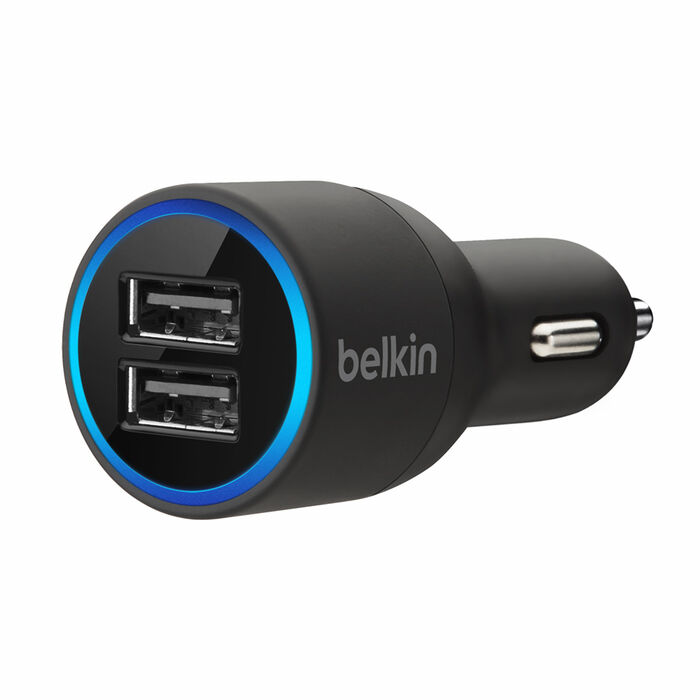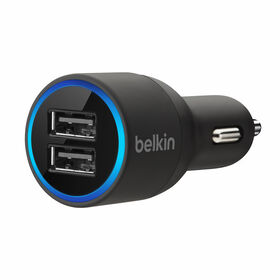 Dual Car Charger (10 Watt/2.1 Amp Per Port)
iPad Air 2
iPad Air
iPad Pro (12.9") 2nd Gen
iPad mini
iPad mini 2
iPad mini 3
iPad mini 4
iPad Pro (10.5")
iPad (2017)
iPad Pro (9.7")
iPhone 14
iPhone 14 Pro
iPhone 14 Plus
iPhone 14 Pro Max
iPhone 11
iPhone 11 Pro
iPhone 11 Pro Max
iPhone 12
iPhone 12 mini
iPhone 12 Pro
iPhone 12 Pro Max
iPhone 13
iPhone 13 mini
iPhone 13 Pro
iPhone 13 Pro Max
iPhone 8
iPhone 8 Plus
iPhone SE 1st Gen
iPhone SE 2nd Gen
iPhone SE 3rd Gen
iPhone X
iPhone XR
iPhone XS
iPhone XS Max
Galaxy Note
Galaxy S20+
Galaxy S20 Ultra
Galaxy S21 Series
Galaxy S23
Galaxy S23 Plus
Galaxy S23 Ultra
CHARGE TWO DEVICES AT ONCE
Charge two devices at once, while on the road. The Belkin Dual Car Charger gives you unlimited play and standby time while in the car, and keeps you and a passenger fully charged wherever you go.
Works with:  Samsung Galaxy S4, Samsung Galaxy SIII, Samsung Galaxy SII, Samsung Galaxy S, Samsung Galaxy Note II, Samsung Galaxy Note
SMALL, COMPACT AND EASY TO USE
The low-profile design fits easily in your dash without getting in the way of your other controls. Rubber grips make it easy to insert and remove the Dual Car Charger, and the blue indicator light ring lets you know the charger is fully plugged in and your device is charging.