https://www.belkin.com/hdmi-cable/P-AV10090.html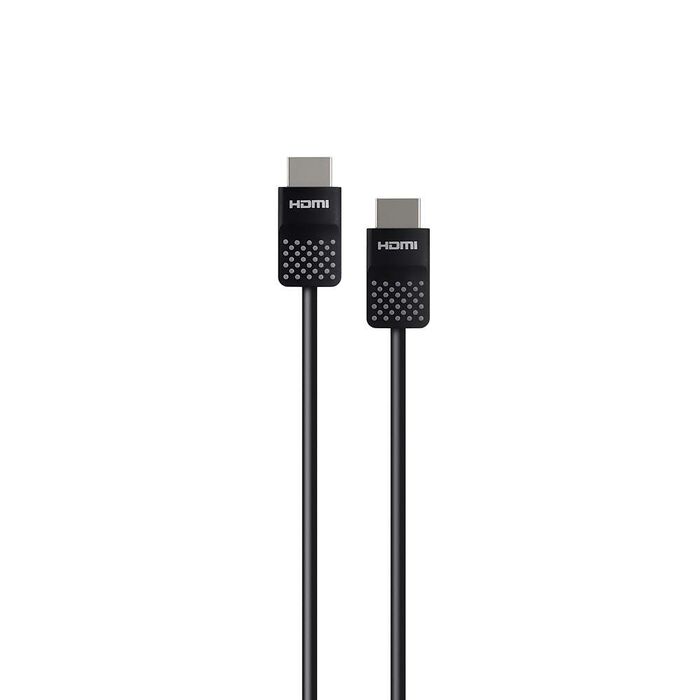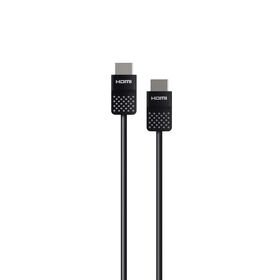 Fast and free shipping
90-Day money back guarantee
24/7 Customer support
$60 off and FREE Smart Light Switch with purchase of $200+ or,
$30 off with purchase of $125+ or,
$15 off with purchase of $80+.
Discount and free gift (if applicable) is automatically applied at checkout with code GIFT23.
FREE 2-Day Shipping on orders of $125 or more
FREE Standard Shipping on orders of $50 or more
This product usually ships within 1-2 business days.
HIGH-QUALITY AUDIO AND VIDEO IN ONE CABLE
The High-Speed HDMI Cable seamlessly transmits audio and video from any HDMI-enabled device to your HDTV. You can enjoy exceptional video and audio from an HDMI-enabled laptop, media player, or gaming console on your home HDTV. Compatible devices include MacBooks, ultrabooks, laptops, AV components, Blu-ray players, DVD players, cable boxes, and gaming consoles.
SUPPORTS 4K CINEMA RESOLUTION
With support for 4K cinema resolution, this HDMI cable offers exceptionally rich detail. High-quality connectors minimize signal loss for uninterrupted streaming, while two-layer shielding restricts outside interference for flawless conversion. The cable is also equipped for 3D video, Full HD, and 7.1 digital surround sound.
ETHERNET CHANNEL FOR SMART TVS AND STREAMING MEDIA PLAYERS
Not only does the High-Speed HDMI Cable transmit exceptional high-quality video and audio, it also has an Ethernet channel. This makes it ideal for connecting Internet-enabled devices such as a smart TV, Roku media player, or Apple TV, without having to run a separate Ethernet cable to your router for each of your devices. The HDMI cable has a 10.2 Gbps+ speed rating, which reduces buffer time when watching online movies. 
At A Glance:
Transmits high-quality audio and video between device and HDTV
Compatible with MacBooks, laptops, AV components, media players, DVD players, cable boxes, and gaming consoles
Supports 4K cinema resolution, 3D video, and 7.1 digital surround sound
Two-layer shielding minimizes interference
Ethernet channel for daisy-chaining Internet-enabled devices
Package Includes:
High-Speed HDMI Cable