https://www.belkin.com/au/wireless-on-ear-headphones-for-kids/P-AUD002.html
SoundForm Mini
Wireless On-Ear Headphones for Kids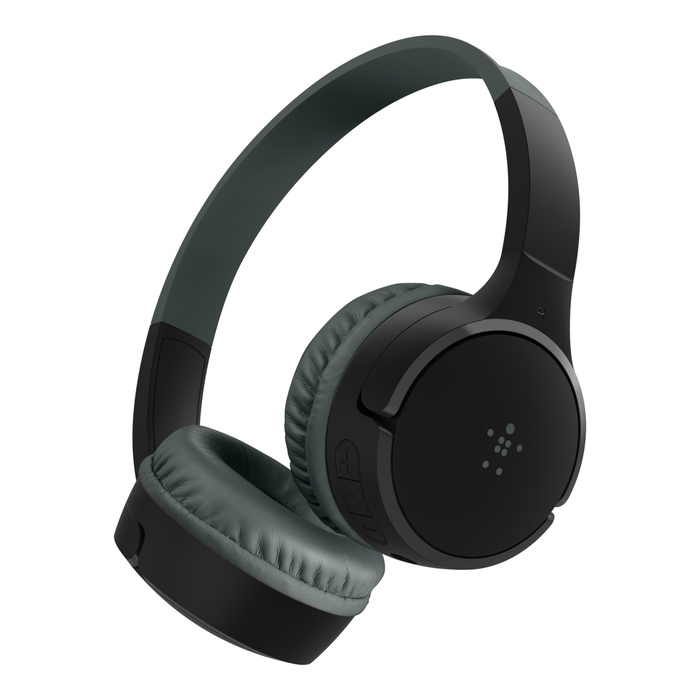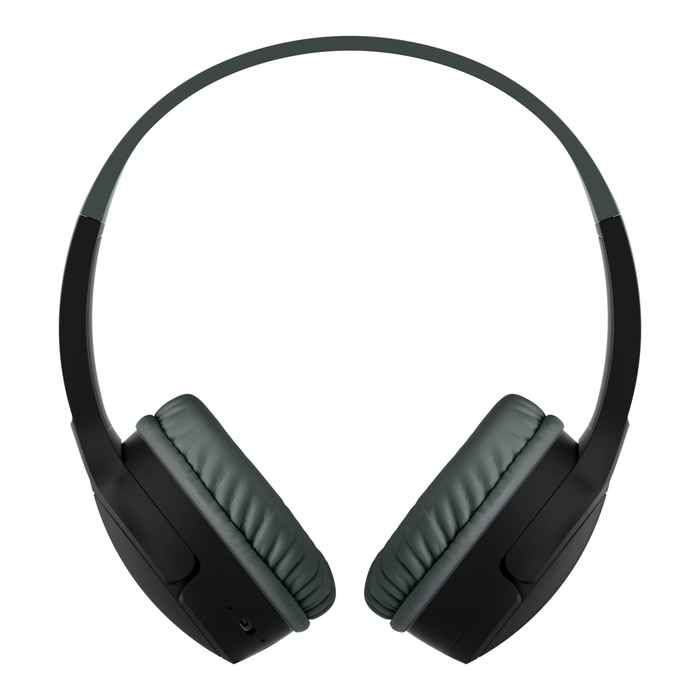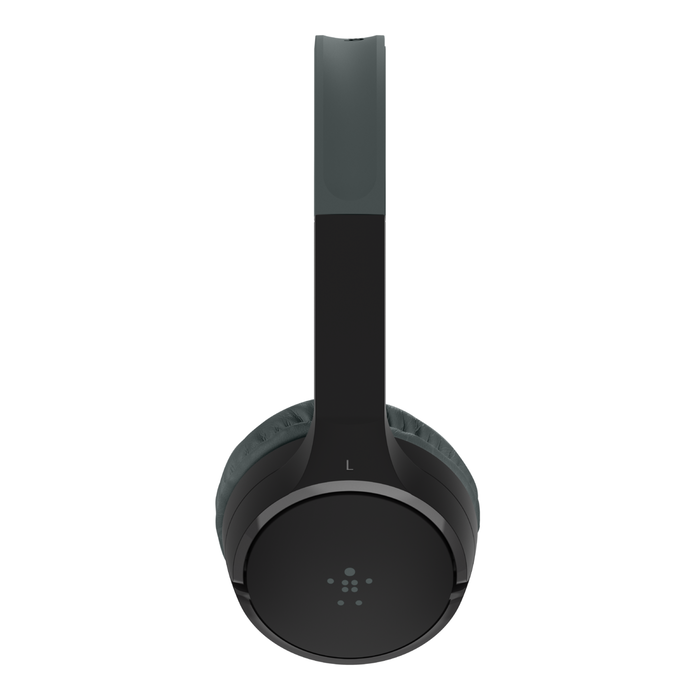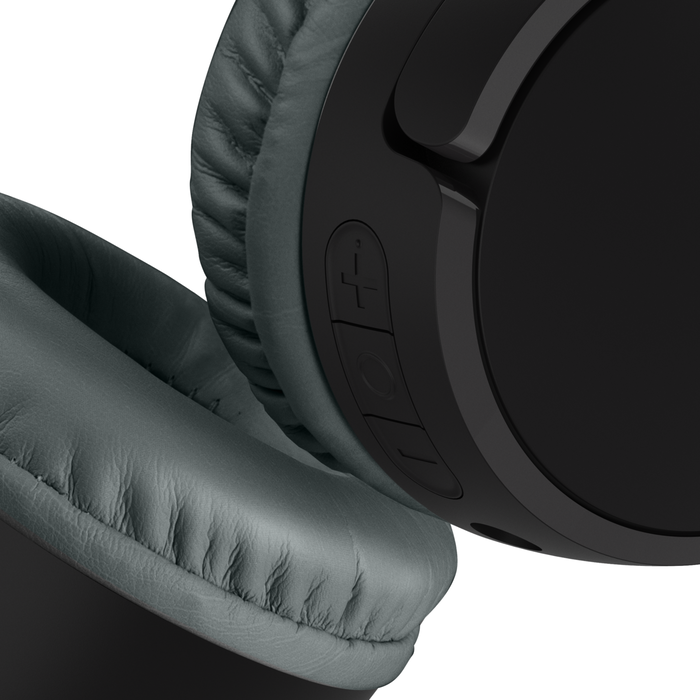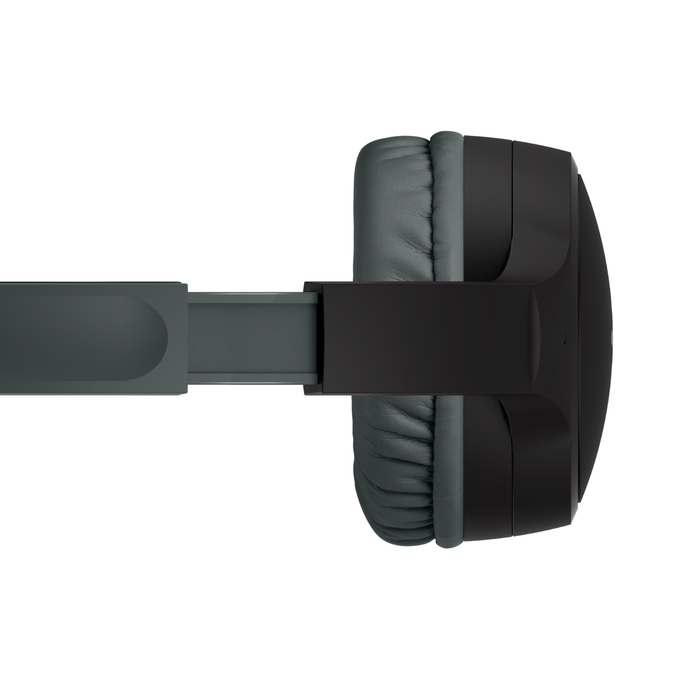 SoundForm Mini
Wireless On-Ear Headphones for Kids
This product is compatible with all the latest Bluetooth-enabled devices, including smartphones, tablets, and more.
Galaxy S23
Galaxy S23 Plus
Galaxy S23 Ultra
Galaxy Note20
Galaxy Note20 Ultra
Galaxy S20
Galaxy S20 FE
Galaxy S20 Ultra
Galaxy S20+
Galaxy S21 5G
Galaxy S21 Ultra 5G
Galaxy S21+ 5G
Galaxy S22 5G
Galaxy S22 Ultra 5G
Galaxy S22+ 5G
Galaxy Z Flip 3
iPad 9th gen
iPad mini 6th Gen
iPhone 12
iPhone 12 mini
iPhone 12 Pro
iPhone 12 Pro Max
iPhone 13
iPhone 13 mini
iPhone 13 Pro
iPhone 13 Pro Max
Designed for Kids
Keep your kids' ears comfortable and protected with premium wireless on-ear headphones designed just for them. Whether they're doing schoolwork online or watching videos in the back seat, easy pairing and intuitive controls are perfect even for young kids, while a volume cap of 85dB* keeps them safe during longer listening sessions. A battery life of up to 30 hours means kids can spend more uninterrupted time with their favorite sounds, and durability testing up to 2 years keeps them safe from spills and accidents. Designed to work with popular distance-learning devices and apps, and includes an optional wired connection. 
30 Hours of Battery Life
Long lasting battery keeps headphones charged for 28-30 hours when listening.
Talk Back
A built-in microphone allows kids to talk to teachers and friends on their device.
Safe Listening Volume
A volume cap of 85* decibels protects kids' ears while they listen, learn, and play.
A Reliable Connection
Bluetooth 5.0 with a 10M/30ft range keeps kids connected to their devices even if they move around while listening.
Kid-sized for Comfort
Designed with a soft, adjustable headband and smaller cushion cups for a better fit than regular headphones.
"Oops" Proof Materials
Durability tested to withstand spills, accidents, and anything else your kids throw at them for up to 2 years.
Easy, Intuitive Controls
Kids won't need any help setting up or using their headphones thanks to simple touch controls for play/pause, volume control, and Bluetooth pairing.
Option to Wire in
A 4-foot 3.5mm aux port and included cable give you the option to connect directly to devices if preferred.
At a Glance
Premium headphones, designed for kids
28-30 hours battery life for nonstop listening
Maximum volume of 85dB* protects kids' ears
Compatible with popular distance-learning apps and devices
Spill and accident-proof materials for durability of up to 2 years
Intuitive controls are easy for kids to use
Package Includes:
Mini Wireless On-Ear Headphones
Micro-USB cable
3.5mm cable
*Maximum 85 dB in Bluetooth® mode