https://www.belkin.com/au/pocket-power-10k-power-bank-aka-portable-charger/P-F7U039.html
Pocket Power 10K Power Bank (aka Portable Charger)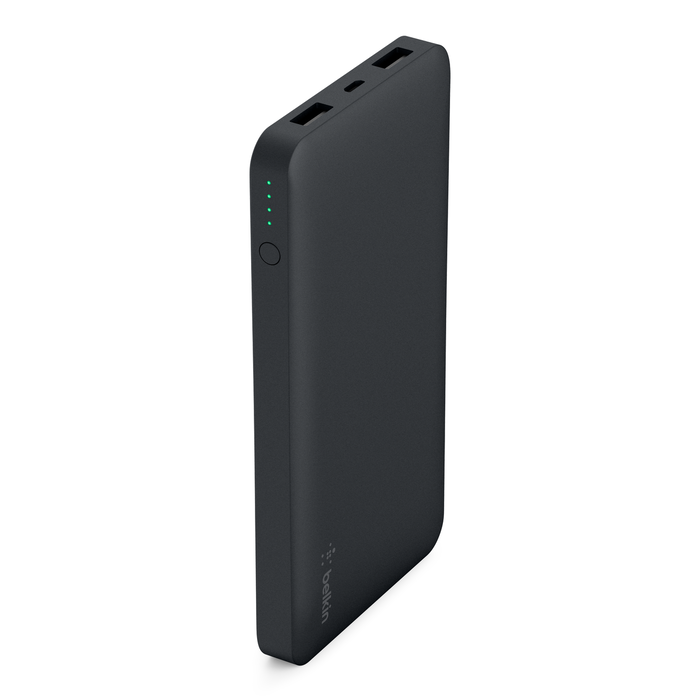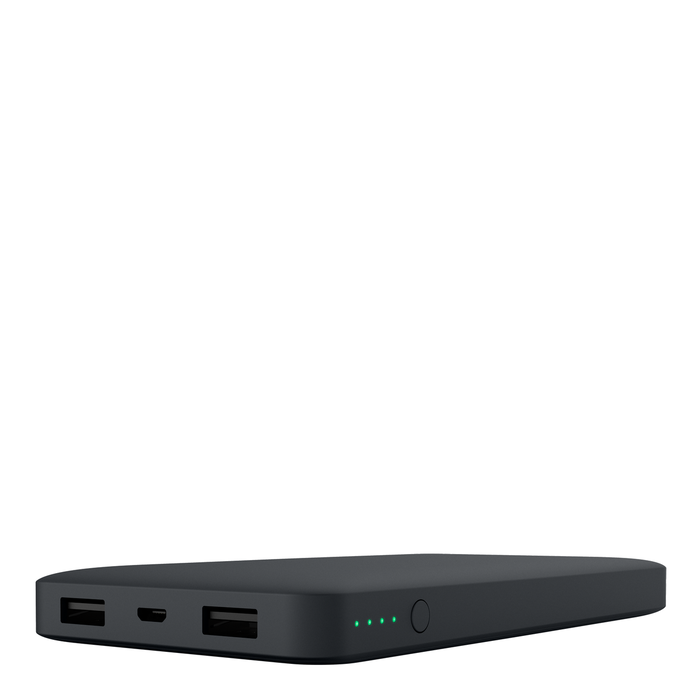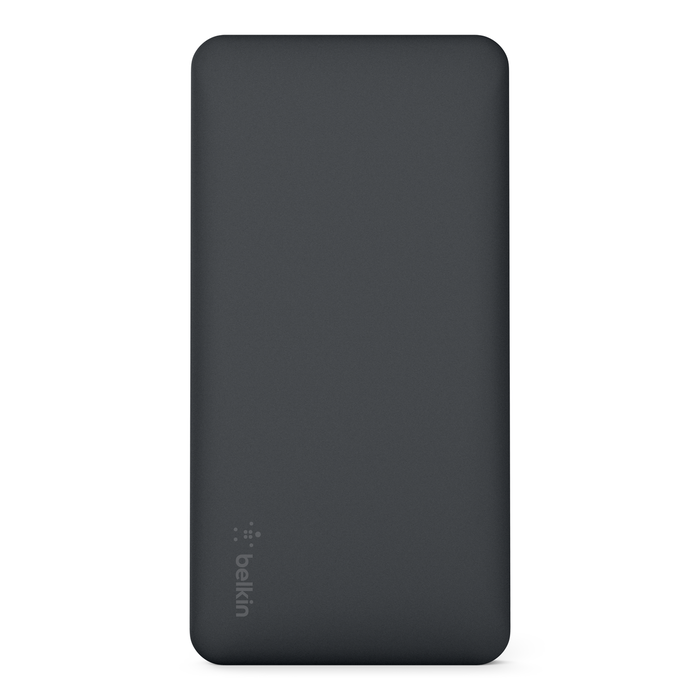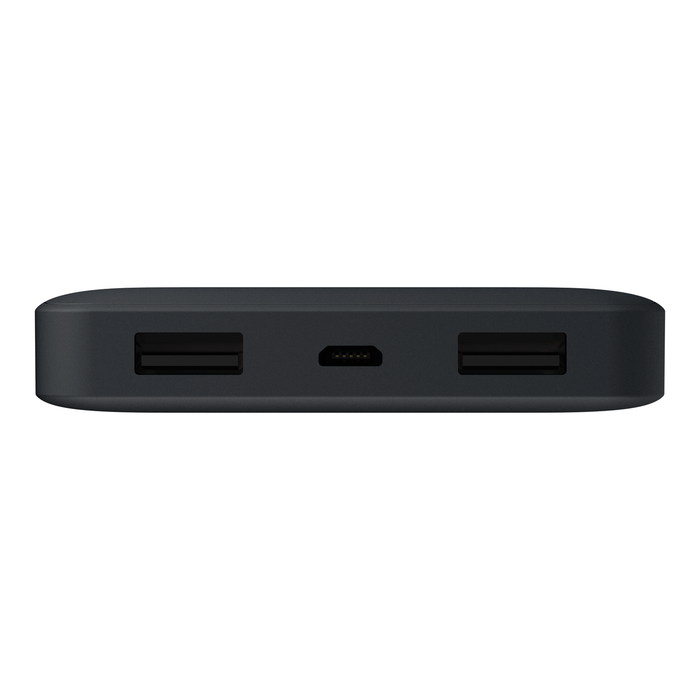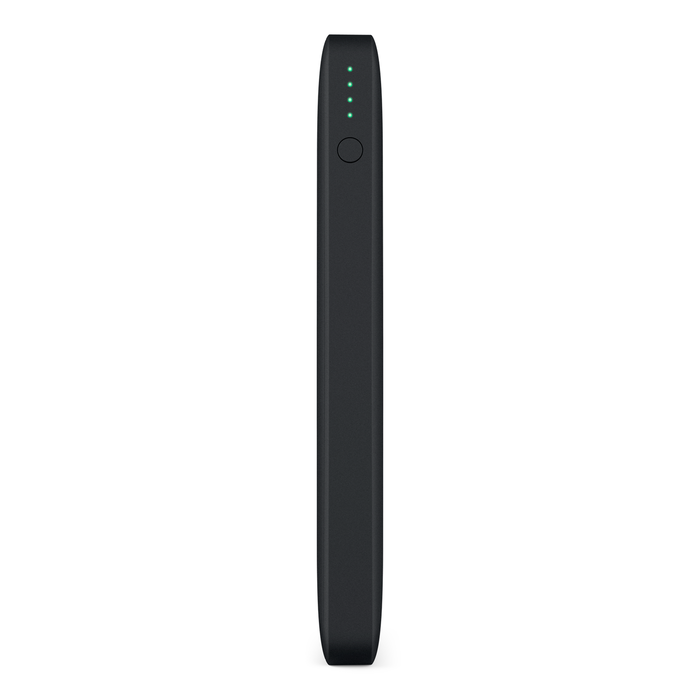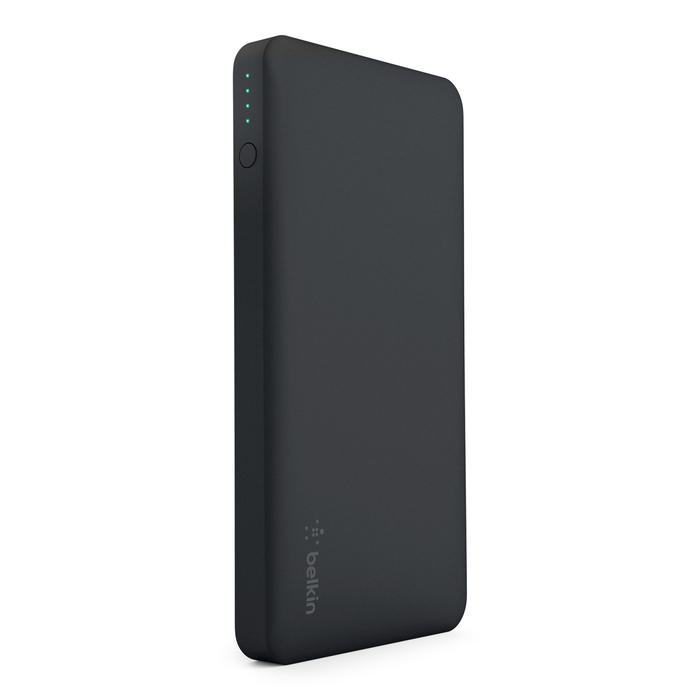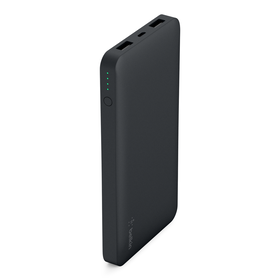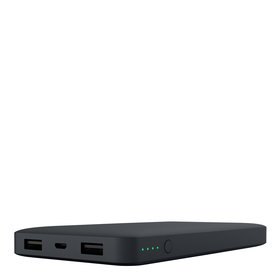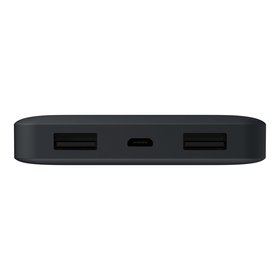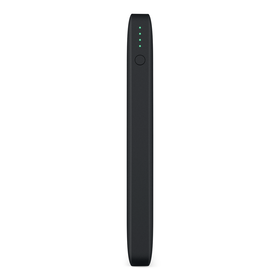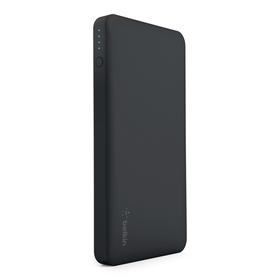 Pocket Power 10K Power Bank (aka Portable Charger)
Out of Stock

This item is currently not available
CHARGE UP ANYWHERE 
Stay charged anywhere with this slim and lightweight power bank (a.k.a. portable charger) that fits in your pocket or bag. 10,000 mAh recharges your smartphone to provide enough power for an additional 70 hours of video playback.* A universal USB-A 2.4A port delivers up to 5V to quickly and safely charge devices like smartwatches, fitness bands, headphones, speakers, action cameras, and Bluetooth-enabled devices. A 5V 2.0A input allows the power bank to recharge quickly between uses.  
MULTIPLE CHARGES
10,000 mAh can recharge your smartphone to provide an additional 70 hours of video playback.* 
5V 2.4A = FAST CHARGING
2 universal USB-A ports deliver 5V 2.4 amp output so you can charge your devices in no time, just use the cable provided to begin charging. Recharge between uses quickly with 5V 2.0 amp input via a micro-USB port. Simply connect to a wall charger or other power supply using the Micro-USB cable provided to recharge your power bank (a.k.a. portable charger). 
OH SO PORTABLE
Beautiful slim design and lightweight components mean this portable charger can fit right in your pocket or bag. Durable plastic casing keeps the internal circuit board safe as it travels with you. Powerful polymer battery cells are efficient and lightweight alternatives to traditional cells, making Pocket Power 10K even easier to transport.
DUAL PORT CHARGING
Don't pick and choose what to charge. 2 USB ports allow you to charge up to 2 devices at the same time so all your devices are always ready to go. 
THE SAFETY TRIANGLE 
Belkin batteries include sensors monitoring heat, voltage and circuitry so the power bank (a.k.a. portable charger) will not overheat and harm your devices. Excess heat, voltage fluctuation or circuit abnormalities activate an override that shuts the battery down immediately for ultimate safety. 
KEY FEATURES 
Temperature rise regulation prevents overheating and energy loss
The thin, polymer battery cell more than doubles the battery life of mobile devices*
Durable, plastic casing keeps the battery pack safe and lightweight
$2,500 CONNECTED EQUIPMENT WARRANTY
The Pocket Power 10K is protected by a Belkin Connected Equipment Warranty. If your device is damaged by an electrical charge while properly connected to the charger, Belkin will repair or replace it up to a value of $2,500.
At a Glance:
10,000 mAh battery
5V 2.4 amp total output quickly charges devices
5V 2.0 amp total input recharges battery quickly
2 x universal USB port
Compact and thin design for portability
6 inch Micro-USB cable recharges battery
4 LED indicators show battery power level
Lightweight, efficient, Polymer cells
Durable, plastic casing
Weight: 7.8oz / 222g
$2,500 Connected Equipment Warranty
Package Includes:
10,000 mAh power bank
6 inch micro-USB cable