https://www.belkin.com/au/headphone-splitter/P-AV10044.html
Speaker and Headphone Splitter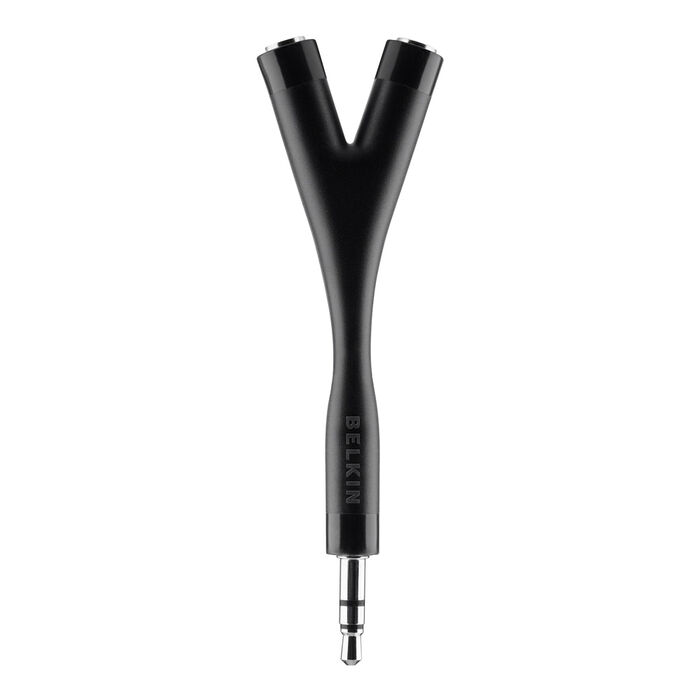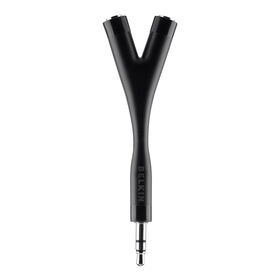 Speaker and Headphone Splitter
Out of Stock

This item is currently not available
SHARE AUDIO ON TWO HEADPHONE SETS
Share your audio wherever you go with this Headphone Splitter. The splitter's double auxiliary jacks allow you to connect two sets of headphones so you and a friend can listen to music together on the bus or watch a movie from the same laptop on a plane ride. Parents will love it for keeping the kids entertained on family road trips or during airport travel.
WORKS WITH MP3 PLAYERS AND PORTABLE DVD PLAYERS
The Headphone Splitter works with any device that has a 3.5mm port, including MP3 players, CD players, and portable DVD players. Other compatible devices include iPhones, iPod, iPads, smartphones, media players, tablets, MacBooks, ultrabooks, and laptops.
BACKED BY A ONE-YEAR WARRANTY
The Headphone Splitter is covered by a one-year limited warranty.
At A Glance:
Headphone splitter with two aux jacks
Connect two sets of headphones to share movies or music
Works with smartphones, tablets, laptops, MP3, and DVD players
Connect to any device with a 3.5mm jack
One-year limited warranty
Package Includes:
Headphone Splitter