https://www.belkin.com/18w-or-20w-usb-c-pd-car-charger/P-F7U099-S.html
BoostCharge
20W USB-C PD Car Charger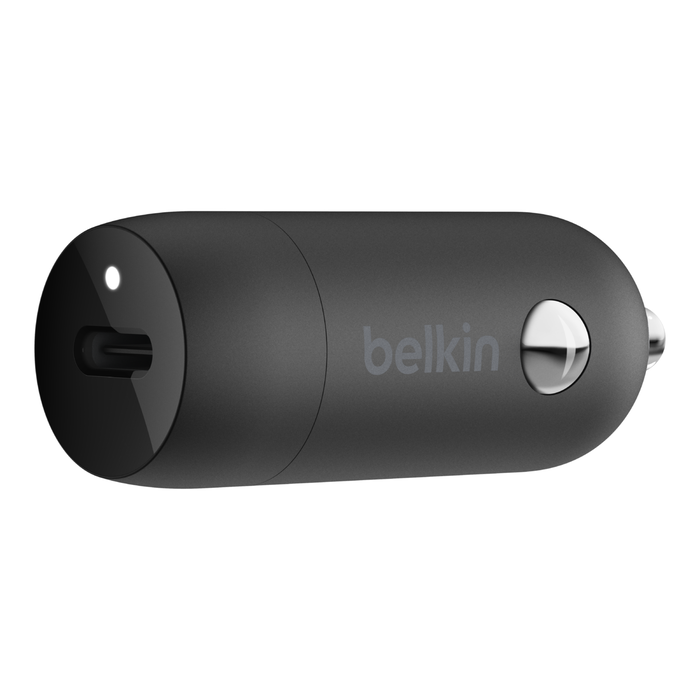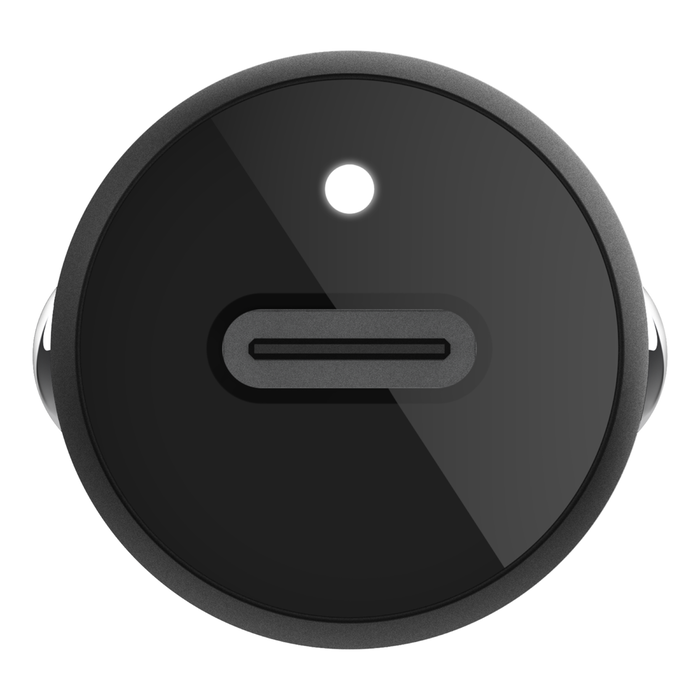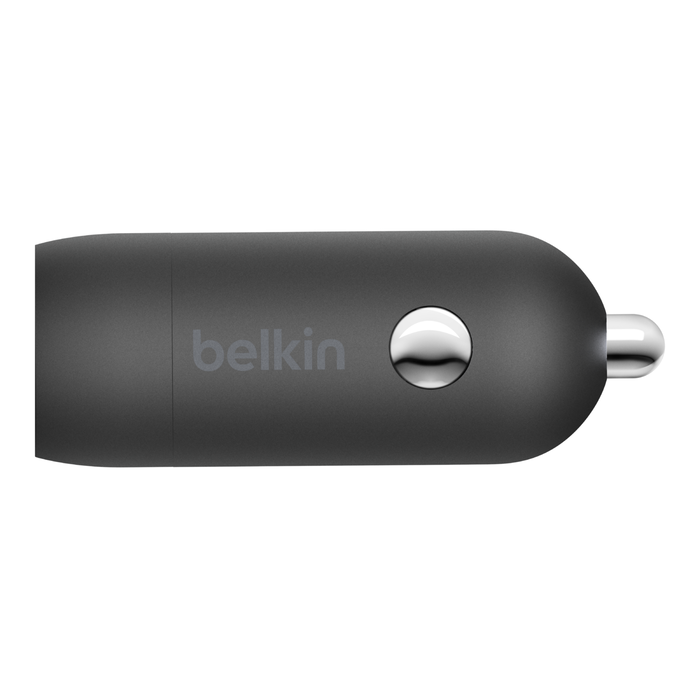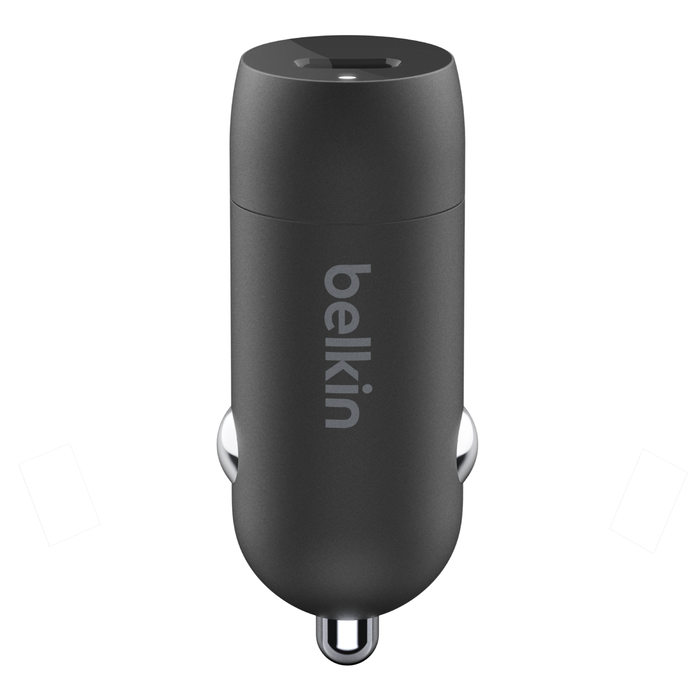 BoostCharge
20W USB-C PD Car Charger
Harness the charging speed of USB-Power Delivery in your car with this powerful compact 20-watt USB-C charger. Charge the latest iPhone 14 or other compatible smartphones and tablets.
Spring Sale - Save 20% with code SS23, while supplies last.
iPad Pro (12.9") 2nd Gen
HTC U12+
Huawei Mate 20
Huawei Mate 20 Pro
Huawei P30/P30 Pro
iPad Pro (10.5")
iPhone 14
iPhone 14 Pro
iPhone 14 Plus
iPhone 14 Pro Max
iPhone 12
iPhone 12 mini
iPhone 12 Pro
iPhone 12 Pro Max
iPhone 13
iPhone 13 mini
iPhone 13 Pro
iPhone 13 Pro Max
iPhone 8
iPhone 8 Plus
iPhone X
iPhone XR
iPhone XS
iPhone XS Max
Galaxy S10
Galaxy S10+
Sony Xperia XZ2
GOGLPXL3
GOGLPXL3XL
FAST IN-CAR CHARGING
Fast charge your iPhone 8 or later from 0-50% in 30 minutes in your car - or enjoy optimal charging for other compatible devices with USB-C and USB-Power Delivery.* The BOOST↑CHARGE 18W or 20W USB-C PD Car Charger delivers high wattage and fast charging, despite being small in size – making it the ideal non-intrusive fit for any car interior.
THE BELKIN DIFFERENCE
Pioneer in technology and innovation for over 35 years
Certified by the USB-IF for compatibility and quality you can count on
Rigorous testing ensures lasting quality – for more on our testing procedures, see Why Belkin
2-Year product warranty and a $2,500 Connected Equipment Warranty provide added peace of mind
SUPPORTS FAST CHARGE FOR iPHONE
With 18 or 20-watts and USB-Power Delivery on board, this car charger supports Fast Charge to charge your iPhone battery from 0-50% in only 30 minutes, and other compatible devices at optimal speeds. To learn more about Fast Charge, see the article on USB Power Delivery available from our online Resource Center.
For Samsung, Google and other devices supported for fast/optimal charging, check the 18W or 20W USB-C PD Car Charger compatibility list.*
SMALL BUT MIGHTY
Designed for high wattage and a seamless fit to your dash, this compact car charger measures in at only 54 by 20mm/2.1 by 0.8in. Despite its small size, this car charger has plenty of power to offer, with 18 or 20-watts and USB-Power Delivery to fast charge any compatible device.
PROTECTION FOR ALL YOUR TECH
We offer a 2-year product warranty for your 18W or 20W USB-C PD Car Charger. We also provide a Connected Equipment Warranty that covers your connected devices from damage, up to $2,500.
Specs:
20 x 20mm/0.8 x 0.8in.
54.1mm/2.1in.
Package Includes:
18W or 20W USB-C PD Car Charger